Don't Just Visit Paradise


Own It

With SunStream Vacation Club, you can own your very own slice of paradise. What you'll get is more flexible than a timeshare, more exclusive than a hotel, and more convenient than a condo. Best of all, you'll find an ownership level for every budget and lifestyle. Call or email us for more information, and join the club today. Give us a call at (866) 313-2547 or email us at vacationclub@sunstream.com.
Good Food, Great Beaches
In October 2009, we came to DiamondHead for our niece's wedding. We were recently retired, so we extended our stay from a long weekend to a full week. We listened to the presentation about timeshare ownership, and although it was a package where you get "the most bang for your buck," we really were not completely sold. As the days went by and we experienced the clean, comfortable rooms, the good food, great beaches, attractions, but most of all the friendly staff, we purchased a timeshare for two weeks and our daughter and son-in-law bought one week.

- Francis & Hilda (Arnold, Maryland)

Join the Family
Over the past few years, we've always admired the beauty of DiamondHead from the outside and said we'd love to see the entire resort. Lynda took us on our tour and immediately made us feel at home. She answered all of our questions and never pressured us to make a decision. Everyone at the resort is so outgoing and friendly. After viewing the entire property, there was no question we wanted to join the family.

- Robert & Denise (Greenwood, Indiana)

A Complete Package
We truly enjoy vacationing at DiamondHead Beach Resort and Spa. We have been coming here for the past four years. First alone, then with our children and now we are vacationing with our grandchildren too. The rooms are great, the food is delicious and the amenities are outstanding. The perks of being an owner make a complete package. We would recommend this resort to anyone.

- James & Darlene (Britton, Michigan)

Another Awesome Vacation
We always enjoy our time here! The staff couldn't be nicer and more accommodating. We especially appreciate the addition of the parking attendant and the room safe. Thanks again DiamondHead for another awesome vacation!

- Pat & Nancy (Ballwin, Missouri)

Terrific
Truly a warm welcome... We felt like we were visiting family. The entire staff was very helpful, friendly, sincere, and most of all, personable. The room was spotless and very comfortable. We loved the privacy of the lanai and the breathtaking views of the Gulf of Mexico and surreal sunsets. The food at both Cabaña's and Chloë's was totally 5 star. Every need was fulfilled—the beverages were ice cold, the menu was well composed, and the food was great. But more importantly, the staff was terrific. What could be better than sitting outside with a huge umbrella overlooking the pool, beach, and Gulf! Their commitment to the environment is well noticed—everything is clean and neat. We can't wait to come back!"

- John & Lydia (West Greenwich, Rhode Island)

Thanks So Much!
Thank you, Diamondhead Beach Resort! We wrote a review last year regarding our previous visits as owners and have to provide anyone who is thinking about visiting and possibly investing in this property. Please do!! The management DOES listen to the owners and to the vacationers when it comes to recommendations to improve the property! We suggested an update to the fitness room and they delivered! New equipment and a larger space to enjoy a morning workout are greatly appreciated. Thanks so much!

- Nancy (Ballwin, Missouri)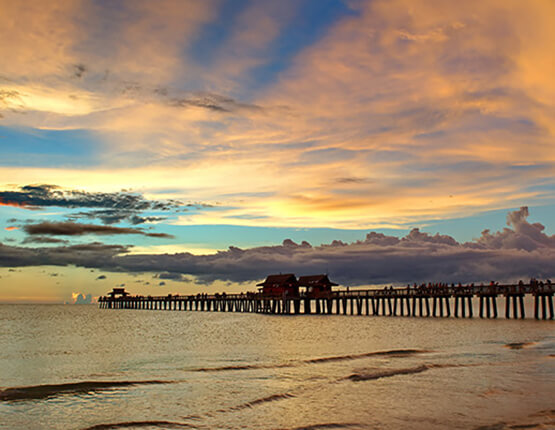 Our Exchange Programs

Our Vacation Club lets you own a slice of Fort Myers Beach paradise at DiamondHead Beach Resort. But what if you feel like vacationing somewhere else? Through our partnership with Interval International, a pioneer in vacation ownership since 1976, you'll be able to exchange with other owners at over 2,900 affiliated resorts and cruise lines in more than 80 countries worldwide; plus, you'll get exceptional discounts, travel deals and privileges you can enjoy year round. Gain the freedom to choose new destinations on a schedule that's convenient for you.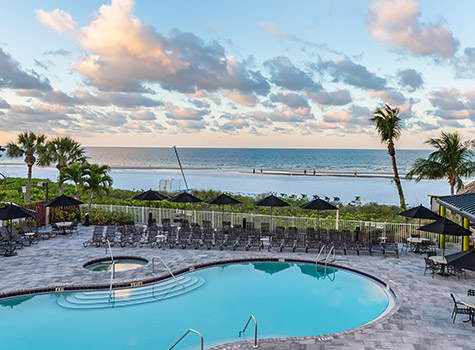 Financing Options

SunStream Vacation Club now offers attractive developer financing at competitive interest rates. The financial savings realized over the long term can be tremendous and provides an opportunity for guests to secure their dream vacation for years to come.
The following benefits are exclusive to SunStream Vacation Club Owners:
Receive 20% off Best Available Rate for any future visits to DiamondHead